This year was again dedicated to traditional sports event Run and Know Trebišov. The 3rd annual sports event included a morning walking and cycling. The official poster attracted Trebišov citizens to a family atmosphere, extensive cultural program, entertainment, and running, walking or cycling.
The SWIDA Innovative could neither miss the event. We were also one of the sponsors and exclusive partners of the event.
Hundreds of Trebišov citizens and their relatives attended the sports day and enjoyed multiple accompanying activities within the extensive program. The event Know Trebišov by running & spring walking helps get a small town together on a large playground. The event is intended for all age categories. It is about fun, movement, and healthy lifestyle, and therefore we couldn't miss it. Helping others represents one of the main ideas of the running event and we are always glad to identify ourselves with this idea.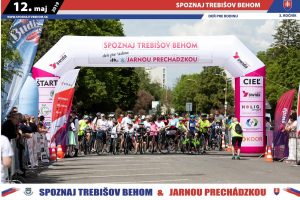 Sport performance during the event requires recovery. We prepared a competition for runners, bikers, and walkers this year. Everybody who took a photo at the photo-wall situated at the SWIDA Innovative booth, and posted it on social networks, was entitled to join the competition for a wellness stay. The winner was contacted a few days later.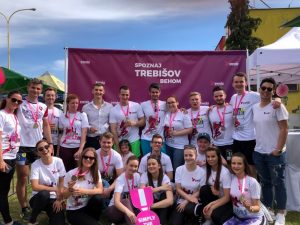 Running route passes through historical park. When running, everyone could enjoy the beauties of town Trebišov, or do it while walking around the town and admire the historical veteran cars at close. Interesting attractions were prepared for the kids, as well as tombola with interesting prizes. Memorial medal and starting number with the runner´s name handed over at the finish line represent just a pleasant remembrance of the event.
Thus, SWIDA Innovative belongs to the run through the streets of Trebišov together with the runners who attended it. We willingly contributed to organization of this healthy and pleasant sport activity and we are thankful for each participant of the competition for the wellness stay.
See you again in a year.
Enjoy your time out
This year was again dedicated to traditional sports event Run and Know Trebišov.