The 15th ceremony of the Diamonds of Slovak Business award was the successful and repeating victory for SWIDA Innovative. In addition to winning the East category, the company also won the ultimate award, Innovative Company of the Year.
Educational and inspiring program for a whole day
The gala evening celebrating the announcement of the Diamonds of Slovak Business took place on Thursday, October 26, 2023, at the Partizán Hotel in Tále. The event was organized by Enterprise Investors and Forbes Slovakia. Only a dozen companies were shortlisted from hundreds of companies from all over the country.
The ceremony was preceded by a day full of professional workshops and conferences on current topics related to small and medium-sized companies. These included the conference "Traps of rapid growth from micro and small companies to medium and large companies", which was attended by Viktor Sučka, CEO of SWIDA Innovative, as a speaker.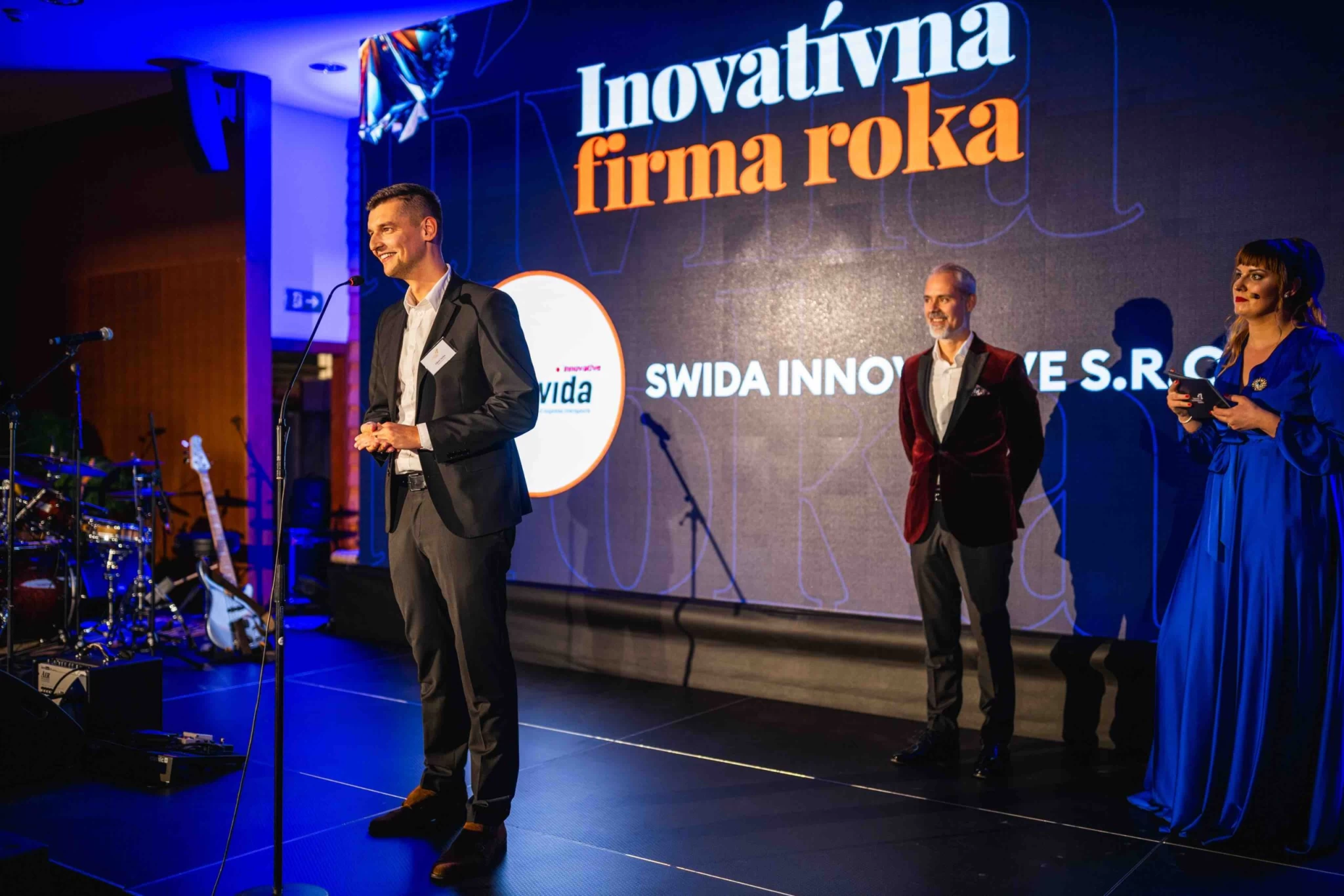 Celebration with a surprise
In the evening, it was time for the gala announcement of the Diamonds of Slovak Business in 4 categories, representing the regions of Bratislava, West Slovakia, Central Slovakia, and East Slovakia. The presentation of the awards was accompanied by video presentations of the regions and individual companies.
SWIDA Innovative won first place in its category (East), and in addition to this exceptional honor, it also received the book "The Yellow Book of Brand Building" by Michal Pastier and a statue by renowned artist Oliver Leššo.
After winning first place in the "East Slovakia" category, SWIDA was surprised and pleased to receive the ultimate award of Innovative Company of the Year. This unique honor is the result of a unanimous vote by the jury and is awarded to only one company from among all nominees.. SWIDA Innovative received it based on its growth and the innovations and solutions it has brought.
"Innovations play a key role in shaping the overall customer experience, but my amazing colleagues are the primary drivers of our company's success. Thank you all for helping SWIDA achieve such success," said SWIDA CEO Viktor Sučka in response to the company's achievements.
More innovations are on the way
SWIDA Innovative is not resting on its laurels. Its team of professionals is already working hard to live up to its name and continue to bring new innovations to the transportation logistics industry. This was confirmed by its founder in an article for Forbes magazine.
"I believe that we will continue to maintain our innovative and growth-oriented mindset, as this has proven to be the right approach to business," Sučka said.
Swida Innovative received two Diamonds of Slovak Business awards
Diamonds of Slovak Business awards