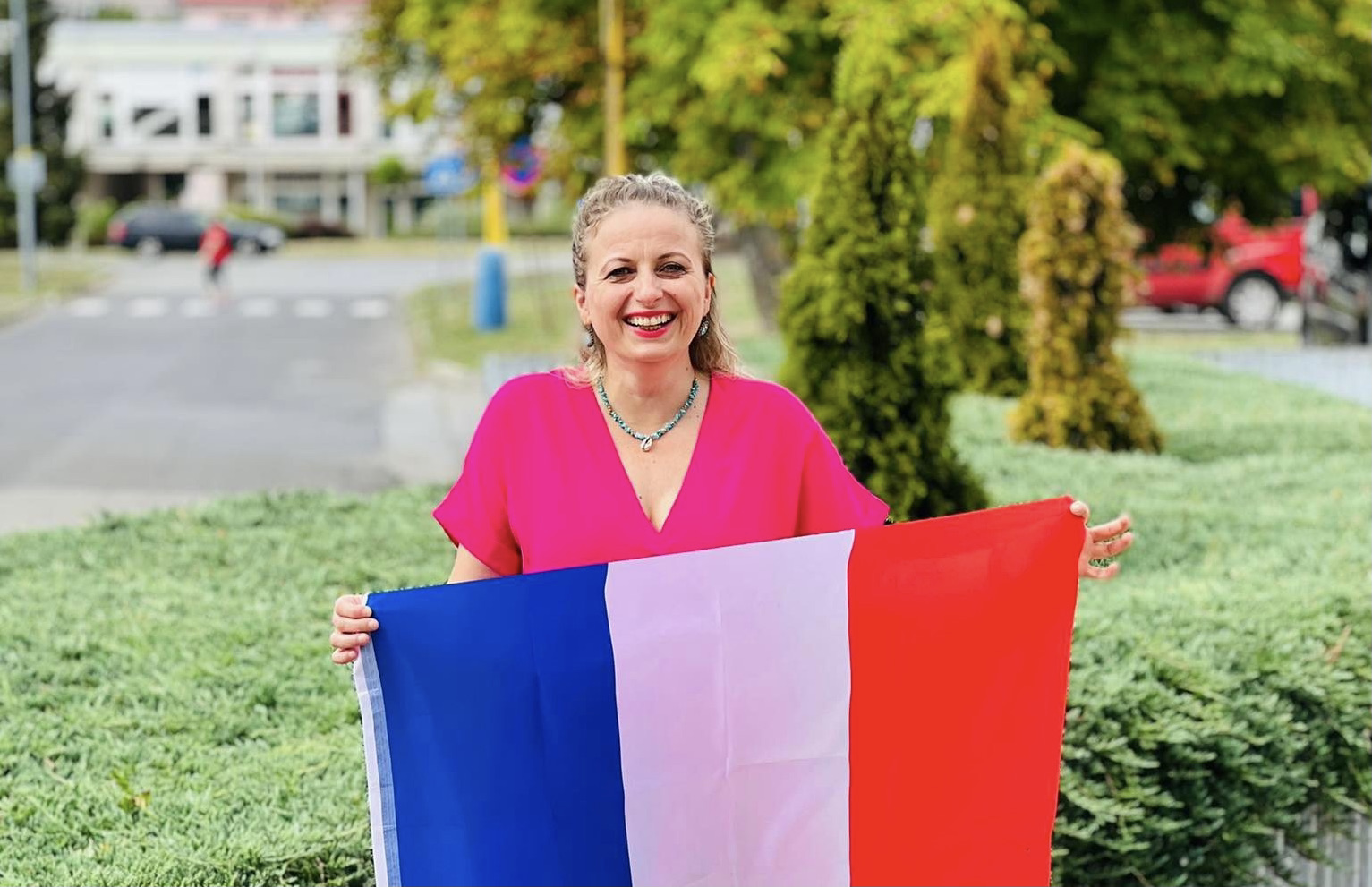 It's been 7 years since SWIDA Innovative was founded and started to provide road cargo transportation across Europe. To help us celebrate, we interviewed our colleague Zuzana about her French clientele.
Hi Zuzka! Thank you for accepting this interview. Tell our readers something about yourself and your work at SWIDA.
Thanks for having me. My name is Zuzana Saffova and I work as an Account manager. My superpower is my French which I learned during my stay in France. In August, I celebrated 2 years in SWIDA's office in Trebisov, Slovakia.
Being a part of the Sales team, my primary task is acquiring international clients from various industries, especially in automotive. I then help to organize transports for them, which encompasses daily communication by phone and email, in my case in English, French and German. After receiving a transportation order, me and my team work hard to be able to provide several options for the client that correspond to the client's requirements.
You mentioned your stay in France, what is the story behind it?
During my university studies, there was a possibility of an internship in France, so I tried it and I liked it so much that since then I spent every summer break in France. In those 2-3 months a year I learned most of my French and after graduation I moved to France permanently. 
In France, at first, I worked in various restaurants, since my studies here in Slovakia were focused mainly on tourism and hospitality. But after university, I tried all sorts of work positions like animator on the ship, receptionist, assistant director and my last one was congress hostess.
As you can see, I was in constant contact with international clientele which allowed me to hone both my oral and written communication in French and at the same time to distinguish differences between nationalities. Relying solely on myself and solving official business matters in French was quite challenging for me at that time. 
I returned to Slovakia after living in France for 15 years. But I still use my French almost daily now at SWIDA Innovative, working with my French clients.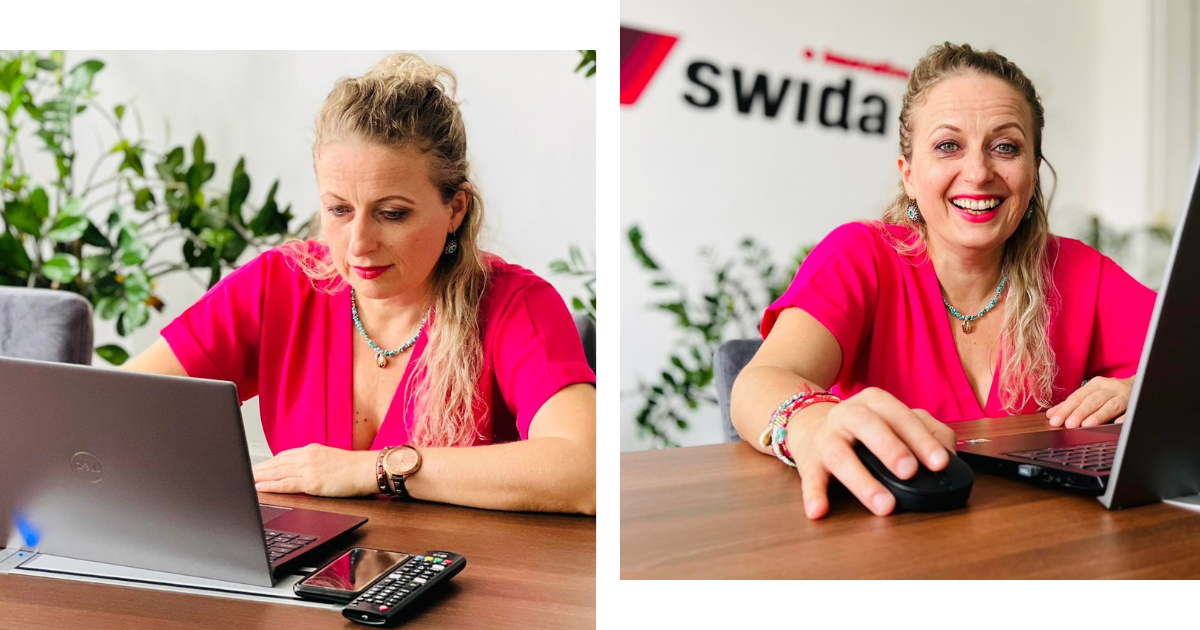 What are the specifics of cooperation with French clients compared to other clients from Europe?
I don't think I can put all of my French clients in just one category. I perceive the differences between regions within France. But it is safe to say that the French are famous bon vivants with their famous Ça va (meaning it's OK, fine in English). In the morning, there must be coffee and a croissant first, and then business.
At the beginning it is quite difficult to break the ice, but when my French client tells me at the end of the day that I deserve an apero, I know we are on the right track.
From your point of view, what do your French clients value the most about the cooperation with SWIDA?
Me 😁. Let me explain what I mean. While I'm on vacation and my client writes an email in French, even though my coordinator replies in English, the client continues in French. Smooth communication and top class services are what keeps my clients loyal and satisfied. We have almost personal relationships I would say. 
Other than that, clients value our quick reaction. After receiving a request for transportation, I call or reply almost immediately to agree on the procedure for solving the request. They like our effort to help not only with a quick option, but also in case of technical difficulties with the car, customs, contacting brokers, contacting loading and unloading places, and thus saving them time.
They also appreciate regular updates 24/7. It is fresh in my mind, a review from one of my dear French clients who said how grateful he is for our cooperation and that I am the only one of his local carriers that supports him in this way.
From time to time, my French clients also like to ask me about some things other than transportation. They want to learn about Slovakia, where exactly we are, and they are also interested in my life story, where I learned French and such. 
To wrap up, tell us what are your next work goals?
I enjoy working on the brand reputation of SWIDA on the French market. I love to post regular updates on my personal LinkedIn profile, so feel free to search ZUZANA ŠAFFOVÁ and connect with me. 
The goal is always to provide such quality service that I get recommended by my clients to other ones. When my client shares my contact with other branches, it is an ultimate proof for me that what I do, I do well. 
And of course, I'd like to keep perfecting my French, which I mostly do while on the phone with security guards at loading/unloading places trying to navigate our driver to the right terminal or while notifying clients before arrival.
And of course, last but not least, I have a capacity for another 2-3 core clients whether from France/Switzerland or anywhere else in Europe so do not hesitate to contact me via LinkedIn or email me at zuzana.saffova@swida.sk. I am looking forward to hearing from you.
Well, thank you Zuzka for the lovely interview and we wish you all the best!
Are you overpaying for your express transports?
You will never know if you don't ask Zuzana. Don't be shy to reach out to her at zuzana.saffova@swida.sk and compare the prices and services for your express transports between your existing suppliers and SWIDA Innovative.